How to organise yourself
The management of daily tasks is one of those personal challenges which all of us sometimes find hard to achieve. Knowing how to juggle urgent and important tasks is often a headache, a drain in productivity and a source of stress. Here is a simple and well-known tool to help you to organise yourself better.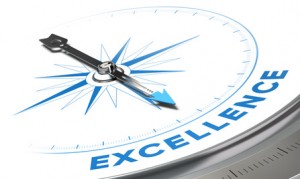 The Eisenhower Matrix
The Eisenhower Matrix is meant to help you grade your tasks and adapt your actions according to their characteristics.
Organisation of tasks
Once your tasks have been graded with the help of the matrix, the idea is to add them to your weekly schedule and set yourself the necessary time to achieve them. Each task is outlined and weighed up then written down in your schedule.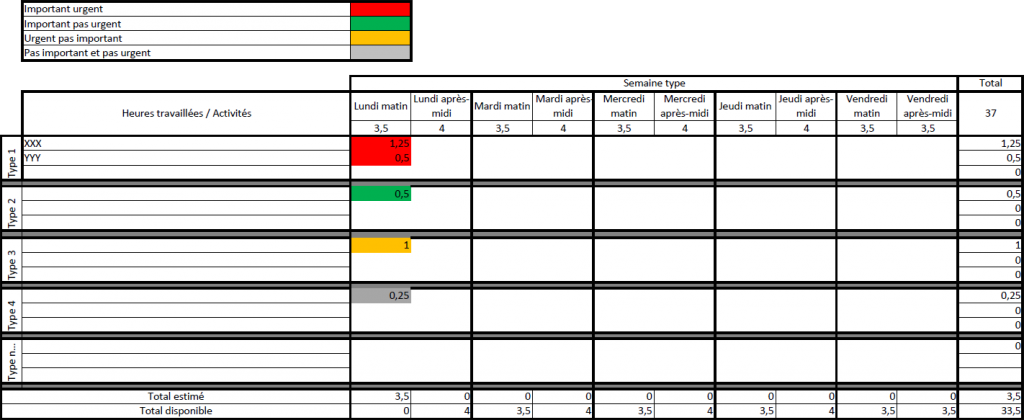 The idea is to create a schedule that allows you to deal with all of your tasks by giving you the possibility to reserve time to work on medium and long term activities.
Ideally you would need to reserve slots dedicated to the different categories of your activities every week.
For example, only check your email at certain times and not throughout the day, or reserve half days for meetings while forbidding yourself from having them at other times.
This method is not perfect and cannot deal with all eventualities: but the idea is to help you with 80% of your activities and allow you to think about ways to organise yourself better.
There are much more complicated and tightly-structured available on the web if you would like to know more.
Envoyer un message
[contact-form-7 id="26" title="Formulaire de contact"]